Short detail's about Darjeeling Tea
Darjeeling - one of unique cities of India located in foothills of the Himalayas, at height about 2300 meters above sea level. This small town has given the name and to the tea most known all over the world - "Darjeeling" - to a pearl of tea plantations.
This unique tea have presented the world by Englishmen - Doctor Campbell which the first in 1839-1841 has landed the tea bushes brought from China in his residence in Darjeeling at height of 2000 m above sea level. His experience has appeared so successful, that in 1847 his example has followed by Doctor Withcombe, Mr. Grant, Captain Samler, Doctor Hooker and Mr. Martin which began to make tea commercially.
Because of unique soil-climatic conditions of these places, tea grown up on local, most high-mountainous plantations in the world has special, exclusive properties.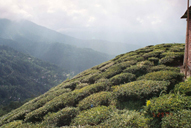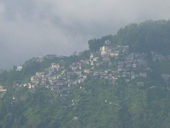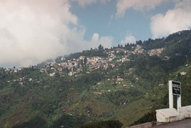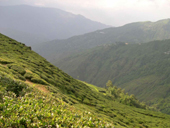 Darjeeling is one of the most well-known and expensive teas in the world. Connoisseurs of tea name it " a tea champagne " as anywhere in the world even having applied identical technology it is impossible get such unique tea on test and aromatic properties.  
Darjeeling teas make on special technology therefore in ready black tea remains not fully fermented (green-light brown) tea leafs. Owing to it Darjeeling tea has more light color of the liquor, in comparison with usual black tea, but more tart, unique taste and inexpressible, extraordinary thin flower aroma.
Registered Mark to Describe the Place of Origin for Darjeeling Teas

Copyright © 2005 by www.darjeeling-tea.ru